Samsung A12 SM-A125F BIT U2 Knox Free Root Free File SOFT4GSM.PK
File Download From Bellow Link …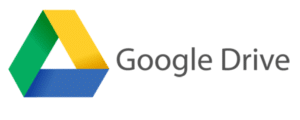 SM-A125F U2 Autopatch Firmware By GSM-Rehan Uploaded[www.testedfirmwares.com]
What is the Samsung Knox Validated Program?
Samsung Knox is an enterprise framework built on the Android Enterprise platform for advanced management and security of Samsung devices. Apart from device features, hardware can be easily managed by IT admins and secured from malware, data leaks, and theft.
Being a solution validated by Samsung Knox, MangeEngine Mobile Device Manager Plus can be used to leverage the advanced features provided by Samsung Knox in addition to the comprehensive management and security made available by the Android Enterprise platform.
Samsung KNOX is the comprehensive enterprise mobile solution for work and play.
With the increasing use of smartphones in businesses, Samsung KNOX addresses the mobile security needs of enterprise IT without invading the privacy of its employees.
Meeting some of the toughest security requirements in the industry and with the container technology to keep your privacy, Samsung KNOX helps you use your smartphone for both work and play with peace of mind.
Samsung KNOX provides seamless and intuitive dual personal experience aside from supporting the enhanced security integrated from the Hardware to the Application layer
To start KNOX, you need to download and install the application. KNOX use prevents data leakage by using KNOX container to block malicious applications. You may install KNOX container from KNOX settings. To secure data, KNOX and associated data is deleted when password is entered incorrectly several times.
For more information, please visit: https://www.samsungknox.com/
Some of the highlights of Samsung KNOX feature are:
1Platform Security
Samsung KNOX addresses platform security problem with a comprehensive three-prolonged strategy to secure the system.
2Application Security
In addition to securing the platform, Samsung KNOX addresses enterprise application and data security requirements.
3Mobile Device Management
Samsung KNOX works with enterprise-preferred MDM vendor solutions and provides industry-leading security and management controls.
4Samsung KNOX for Enterprise
Comprehensive protection of enterprise data from leakage, malware and malicious attacks. It also provides an easier way to create enterprise grade mobile applications.
5Samsung My Knox
Samsung My KNOX is a free security solution that provides greater separation between enterprise and personal data. A virtual Android environment within the mobile device complete with its own home screen, launcher, apps, and widgets.
My Knox provides the following:
Secure Container
Within the Android device, view and store confidential work information in a safe virtualized sandbox without having to worry about data leaks. To activate this secure container, a Microsoft Exchange ActiveSync (EAS) account is needed. This EAS account can be set up through a company or a public service provider.
Business Apps
A dozen apps (Email, Contacts, S Planner, Browser, etc.) are preloaded into the container to separate work data from personal data. Through EAS, synch work emails, contacts, and calendar events between desktop computer(s) and mobile device(s).
Cloud-based User Portal
If the device is lost or stolen, use this portal to remotely locate the device, lock it using a passcode, or wipe its data. Container password can also be reset if in case it is forgotten.